Take your Riding to the Next Level
Private Wakeboard Lessons
For First Timers to Competitive Athletes
Our Philosophy
We offer world class wakeboard coaching in a safe, positive and encouraging atmosphere. We believe in the FUNdamentals and strive for progression. The correct building blocks and firm foundation lead to learning new progressing your riding quicker and safer. 
Coaches
Devin Tatro
Testimonial: We booked two hours with Devin to advance the riding skills of our two boys.
With the new confidence of Devin's instruction, our 10 year old was soon traversing the wake and learning to build a progressive edge. Both boys learned an ollie followed by a surface 180. Our 13 year old also worked on his single and wake to wake jump. Devin inspired the boys with a "where you could go" demo and then we ran a second line and Devin paralleled each boy for additional one on one instruction. Devin provided exactly what we were hoping for in a very productive, professional and fun setting.
Tyler Holloman
Ultimate Cornball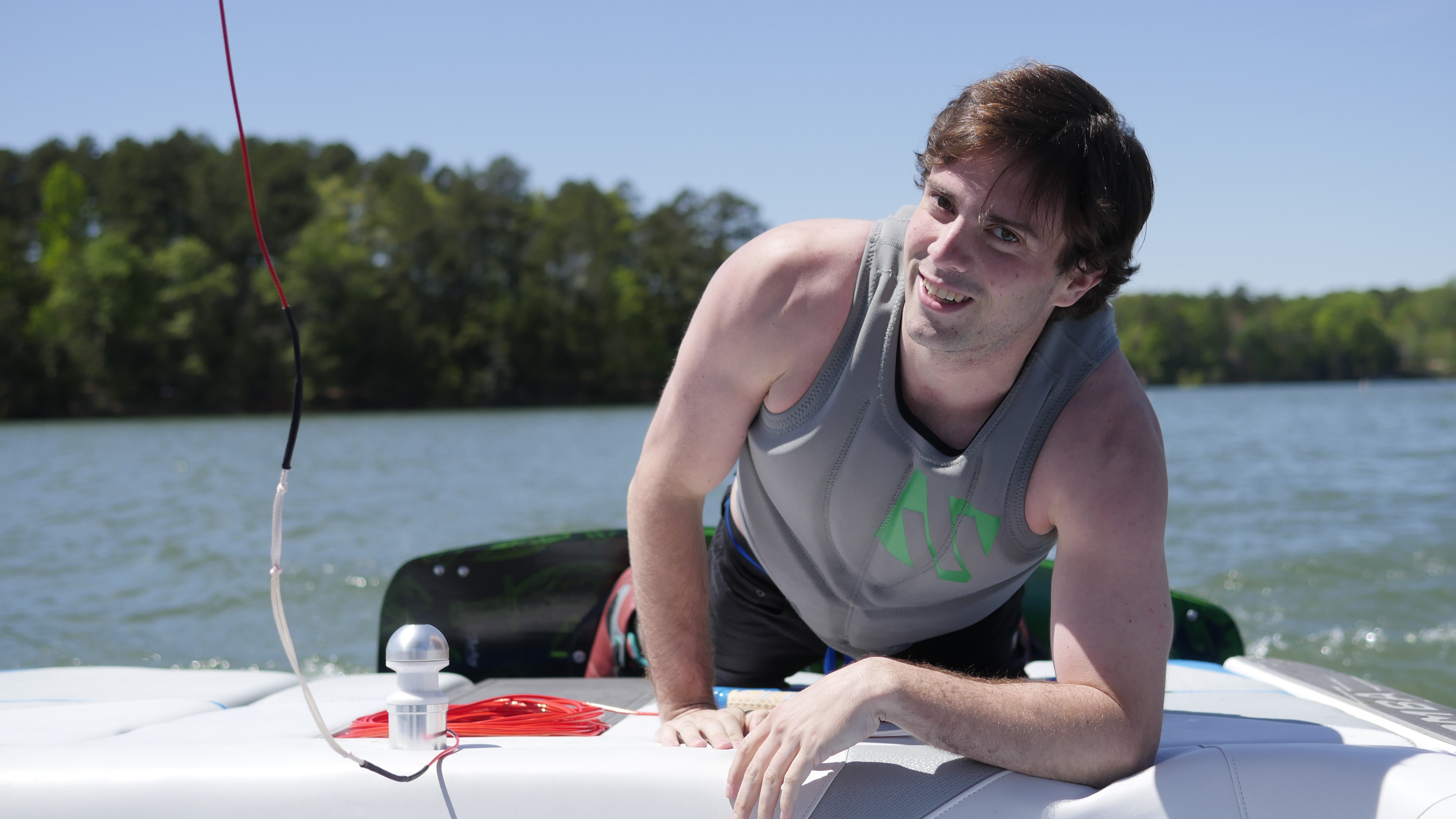 Rates
We offer lessons on our boats as well as on your own boat. These lessons are per hour not per person! So if you have 2 or 3 people who want to learn to wakeboard its still the same hourly rate! So bring your friends and make a fun day of it!
SouthTown Boat
$125 Per Hour